Parsons, Party and Photo shoot
It's late so I am going to rush through this blog.

Friday I stayed at my friend Kina house and we "went out." Went to a party but did not get in….it sucks being young sometimes. But we looked cute and also saw some CRAZIES in the McDonalds!! And then Bill Cosby drove us home, well not exactly but he was soooo funny and from down south JUST like Bill Cosby. It was also Tangela's birthday! Happy 18th! Everyone is getting so old now.

Saturday I went to FUSION 2007, the fashion show battle between the two top Fashion schools in NYC Fashion and Parsons. Parsons ended up winning this year. Some of the designs were nice, but some of them, well let's just say I didn't get them. Here are some flicks from that: (PS: the show took place in the same room where they film PROJECT RUNWAY!)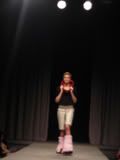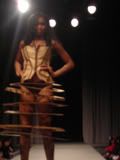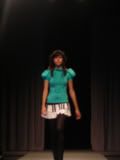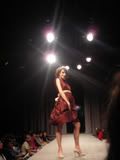 Saturday I also went to the photoshoot for the cover for the mag I intern at. It comes out at the end of the month! Look for my byline in there!
Today was hectic, pajama day at school. This boy wore ACTUAL BOXERS AND A T SHIRT!!(more photos coming soon) A lot of scheduling appointments and returning emails and my weekly POSSE meeting. I also had to do some mag work today, proofing the pages. That was cool, I get to see the magazine pages before the entire country! LOL