Jay-Z, MTV and the United Nations tackle the world wide water crisis
BY: RHONESHA BYNG and TEKISHA THOMAS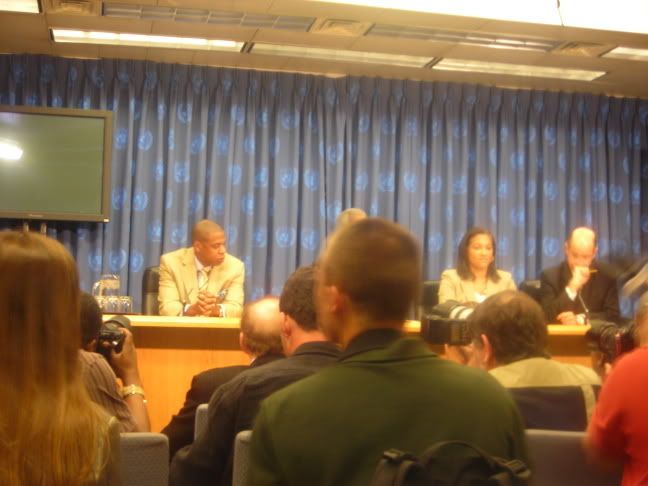 Every fifteen seconds a child dies from not having access to clean or safe drinking water.
In a press conference on August 9th, President and CEO of Def Jam records Shawn Jay-Z Carter, MTV President Christina Norman and United Nations Secretary-General Kofi Annan announced their collaboration to tackle and bring awareness of the silent and unnoticed crisis which eradicates billions of people.
There is a world wide water crisis, 4,500 children are dying daily from preventable diseases caused by unsafe water and poor sanitation. Waterborne diseases are the leading cause of death and responsible for 80% of all sickness in the world. Alas, more than five million people die from waterborne diseases each year, according to a report by the International Atomic Energy Agency.
"All of us at the United Nations are excited about working with MTV and Jay-Z," said Annan. "We hope this will motivate young people to take action both in their own lives and support abroad. Jay-Z with his enormous influence will inspire young people everywhere to care and join in the search for solutions."
2.6 billion people do not have access to clean safe water and proper sanitation. Often people do not have access to water within a reasonable distance from their homes. Thus billions are affected but so many are unaware.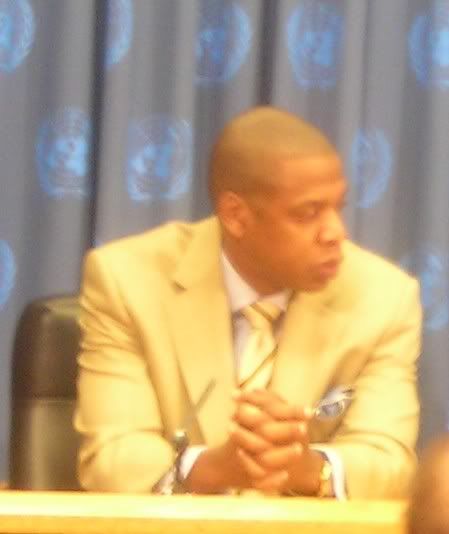 Jay-Z was stimulated to take on this issue after encountering the issue first hand on one of his stops on his world tour. From then he contacted the necessary people to make this project happen and to motivate and educate the young people on this global issue.
"I can't go to these places I haven't been and not go out and see the people that have been touched by my music," said Jay-Z. "I want to touch and maybe help and see what I can do. I'm very excited to go out and not only be a rock star in these countries but also to help and visit places where we could see the efforts of our contribution taking place and see we're actually affecting change."
MTV will document Jay-Z's first hand experiences and encounters with the people who are directly affected by this water crisis as he travels on his world music tour, beginning September 9th. MTV will bring his personal experience into millions of homes as he meets and learns about this grave issue and also as he visits places that have been recently renovated for safer water conditions. The documentary, The Diary of Jay-Z: Water for Life will air on Friday November 24, 2006 reaching the expansive network of MTV's 50 local program channels in 179 countries.
"[This is] a partnership that is really going to inspire a new generation of young people around the world to take simple actions to save millions of lives," said Norman. "These are the innovators who won't settle for the status quo, and they're constantly challenging their peers parents teachers and leaders to make the world a better place."
The project will incorporate young people to get involved in several ways. There will be a call to action to have young people support youth-led solutions mentioned in the show in order to provide solar-generated water pumps, water test kits, and a PlayPump which is a children's merry-go-round that pumps water from underground. Also for a mere $6 a decade of clean drinking water can be provided for a child in need.
Yet there are also solutions to the problem within people's daily lives. This collaborative project is just another one of the several attempts to motivate young people to be aware of global warming as apart of the MTV BREAK THE ADDICTION campaign.
"Here at home they [young people] can become actively involved in MTV's on going break the addiction campaign committed to helping young people make positive changes in their daily behavior that can reduce the impact of global warming, one of the contributing factors that exacerbates the world water crisis."
Thus, MTV's several domestic campaigns involving, politics, sexual health and education, discrimination and other global initiatives have been proven effective in the past. Norman noted that more than 20 million young people voted in the last presidential election.
Accompanying the airing of the show, there will be several educational packages ad internet resources coinciding with the project. The Think.mtv.com website will feature a section on the water crisis and ways to get involved. Also, MTV has teamed up with Cable in the Classroom to develop a coupled lesson plan for teachers to show the documentary and then teach about it in their classrooms.
Jay-Z is extremely hopeful about the upcoming results. "It takes very little research to see these numbers, 1.1 billion people don't have access to clean water, 2.6 billion people don't have access to clean sanitation. That's just staggering numbers. I figured that once I stumbled upon that if the information was out and if young people knew that these problems exist that they'll get involved."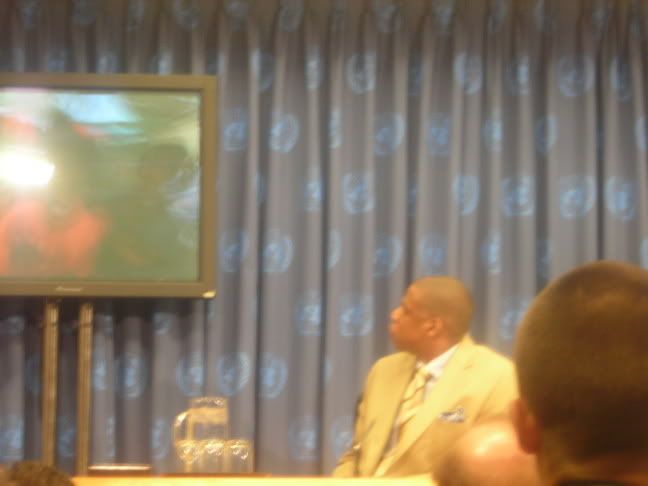 Intro…

Will Jay make a song about it, like Kanye did for Diamonds of Sierra Lionne?