Get Ready for the Brooklyn Jean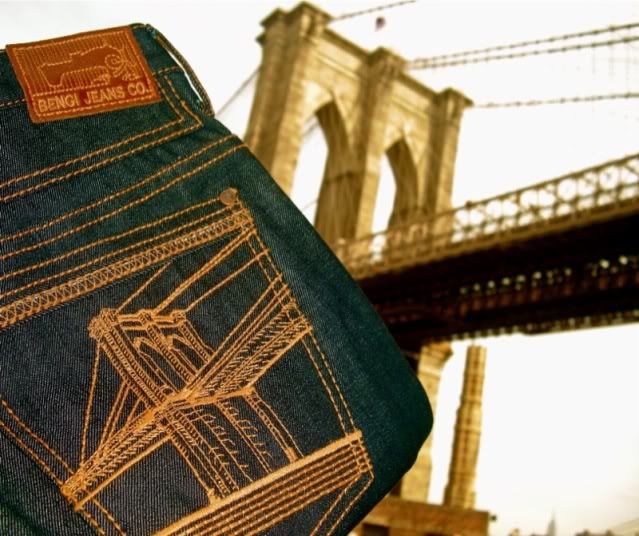 Brooklyn is in his heart and soul and now its in his denim. Embroidered ever so cleverly on the back pocket of his latest masterpiece are some of Brooklyn's most reputable landmarks. The extremely detailed back pockets are donned with the original hand drawings of Coney Island and the Brooklyn Bridge. 
"These jeans are very special to me as a designer because Brooklyn is where Bengi Jeans started. Most of my friends, family and customers live there and they were the ones who first knew my talents and saw my dreams. By being the early supporters of my work gave me the extra push and encouragement that I needed to stay focused on making those dreams a reality and I want to thank them by making them a jean they can appreciate as their own."
Bengi Jeans is sold nationwide but these particular jeans are going to be exclusive to Brooklyn, available only at Vinnie's and Get Set. The expected release date is November 2009. 
There's a lot more coming from Bengi Jeans and the designer, Nandy Forbes. Earlier this week Bengi had an office mixer to celebrate his new office in New York City's fashion district. He announced several of his new projects to some of his clients who have known and grown with him throughout the past year.
Check out the photos: