Fefe's Back!
By: Rhonesha Byng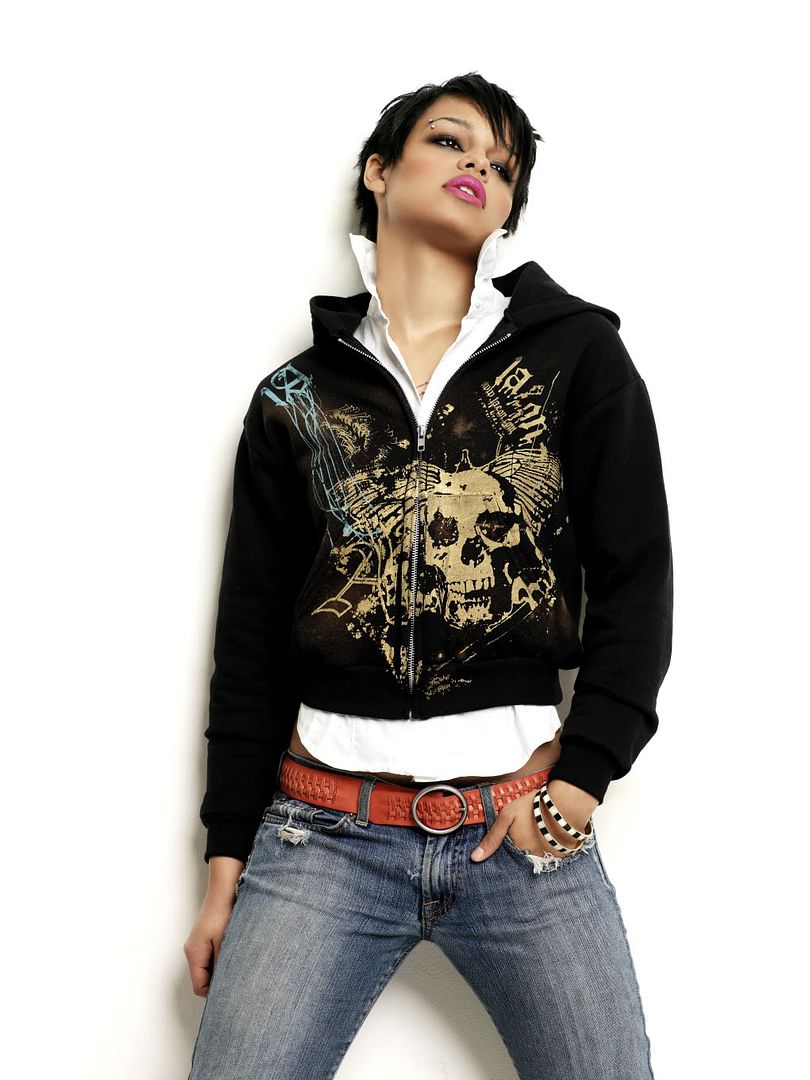 "This is My Life", Fefe Dobson is back and all grown up, her new single is the first taste of her Sunday Love.
Sunday Love, which will be released on June 20th, reflects Dobson's growth and fresh look on life. As much of her first album was written at the age of 15 and 16 years-old, at 21 Dobson now sees the world in a completely different light.
"Sunday Love is just about chillin' and relaxing and enjoying every possible aspect of my life right now," said Dobson in her most recent press release.
Dobson's sophomore album continues with the theme of love and lost, along with her usual catchy hooks and melodic melodies. Diary entries and poems were developed into songs with the help of iconic producers such as Billy Steinberg (responsible for hits by Madonna-Like a Virgin) Ben Grosse, best known for working with Marilyn Manson and a whole team of other talented producers.
"I was going through this like tough period in my life," said Dobson. "I was breaking up with my boyfriend I was growing up. I felt changes going on like puberty, it was weird. My voice was changing and I was just feeling different as a person. I was going through a time from being a young teenager to a young adult and in between that time that's like a phase where you really learn about stuff."
Her self titled debut album released in 2003 was No.1 on the Billboard's Heatseekers chart with hits like Take Me Away which was in heavy rotation on MTV/ TRL. She hopes to have as much success with her latest release.
The single was also spawned from a situation with her now ex boyfriend. "I felt like I messed up and I didn't want him to end things. I was basically like, 'If you don't understand my life…This is who I am, I don't know what to say'…It's a sappy love song basically."
Dobson's love for love may come as a surprise after seeing the rocker chick with the 'I don't care what you think' persona. But she will always be herself no matter what.
"Being an individual is so important, my personal style is just anything out of the ordinary."
Yet, remembering her high school years Dobson was not always so confident in her style and at times got made fun of for being different.
"In high school I believed it would be really cool if I was friends with everyone so I never really had a clique I just was nice to everybody. Different kids were interesting to me."
In the theme of being different, Dobson enforces it with her message to people who try to match up to others in her song "Troubled Girl".
"A girl who on the outside looks picture perfect but on the inside she has demons just like us. When she's making out with that guy on the football field she doesn't feel good about herself afterwards and she feels dirty," said Dobson of the songs message. "There are so many fake girls that put up a façade to make people think they're better than what they are."
As an artist, Dobson believes it is important to bring up situations that people are affected by. With that in mind along with the influence of -80's pop and '90's punch and it overall pop rock feel. Sunday Love is sure to be another hit.
The singer song-writer is currently in the middle of a promotion tour and will be performing shows for Disney with other artists such as Fall Out Boy, Simple Plan and Ashlee Simpson, starting at the end of April until May. Afterwards she will be putting together plans for her own tour.
Extra:
Fefe fun facts:
*Born and raised in Canada
*Favorite food: homemade pancakes
*has a CD collection of over 1000 CDs
*Wants to work with Lady Sovereign on a collaboration
*advice to teenage girls—"don't give away all your jujub out of your candy store at one time." She got that from a book that she is reading called "Why men love bitches."